Oh these ancient skies,
I've got these wandering eyes,
But Mead took me by surprise when you let me inside of you.
Mead's team got fucked so hard that someone thought uploaded it to pornhub! They'll put anything up there these days. But who'd have thunk that the intestinally damaging anal gape Cam Jam threw Mead last week (after he argued to me about his ranking). Just wow…P-Hub really knows what they're doing.
Just want to throw out a fun fact, my game with Mead was the first game all season where the winning team scored the most in Bavaro (for that week), while the losing team scored the least of all the teams.
I thought that stat might have been a little ridiculous. Reminds me of those insane stats that are like:
"This QB is the first ever quarterback to start as a 2nd year qb that came from a small town in ohio with a population of 1,589 people and grew up in a 7 person household while getting a highschool GPA of a 3.134 and a college GPA of 2.234 while throwing 69 interceptions and 420 touchdowns in his total career."
1st) Chris (7-2)
Nothing new here.
Chris has a comfortable lead in the PFC. He can afford to lose a few. Takes the edge off a little. Gotta stay sharp steeg.
ESPN says that the championship team in most of their fantasy leagues scores an average of 93 points per game. Chris had 97 points last tote, and it was a bad week.
2nd)  Sean (6-3)
Most points. 2nd best record. 2nd overall for now. We shall see. I am worried about my week since a lot of my starters are on bye's and Cam Newton only scored 14 tonight. You honestly never know with Conor, and I could see him popping off like last week. Fucking annoying that the week he wins and just gets a bit of an edge on the other teams, he is playing me for 1st in the division. God damn annoying.
3rd) Mark (4-5)
Cry about it. The man dime deserves to be up here. My question to mark is, why do you always start out slow and then slowly heat up as the season progresses? (and 'always' here basically means that this also happened last year)
But your boy 10 hunna is coming off a 111 point week, and back at 4-5 lost pretty much every other team in this league. Both his total amount and recent outings tells it like it is.
4th) Conor (5-4)
116 points last week. 3rd best record…playing for 1st in divison this week, and has started with a solid Thursday night outing as JuJu scored 16 at his flex spot. I am a little nervous not gonna lie. Especially since I am starting players that are mad risky since my starters are on byes.
5th) Alex (5-4)
Alexios! I thought for sure I'd be tied for the second best record this week with Alex, but Alex has fallen to 5-4 after going 1-4 in his last 5 games.
Though he's 3rd in points total, 1-4 in the last 5 his painful.
But in his last 5 games, he really isnt doing too bad in points he's averaging. He's avaeraging 90.8 points per game over the last 5, and I would know that for sure because I did the math by hand and I really hope it isnt wrong or I'll look mad dumb:
6th) Dave
I said ti before, I'll say it again. Groff daddy is boom or bust. I'll keep him at 6th because he does have more potential to make the playoffs than the teams ranked 7th-10th…I think.
You can literally bank on Dave booming or busting….these are his last four weeks:
Week 9: 76 points
Week 8: 118 points
Week 7: 59 points
Week 6: 114 points
At least he is consistently inconsistent.
T-7th) Mead 
Despite Mead's abysmal loss to me, I am keeping him and Mike tied…even though mike did just have a huge week. Mike's 115 point loss to conor's 116 points is the very definition of unlucky. But I couldnt put mead in a lower ranking than Mike because he finally has his first round pick, Leonard Fournette, back from Injury. Plus, Christian Mcaffrey really is putting up RB1 numbers. He's a top 10 Running back now…I don't hate Mead's 2nd round Mcaffrey pick looking back now.
Pictures of Mead and horses are my new favorite trend.
But it's not Ryan's fault my team would have beaten anyone that week. But then again, his 67 points would have lost to literally any team.
T-7th)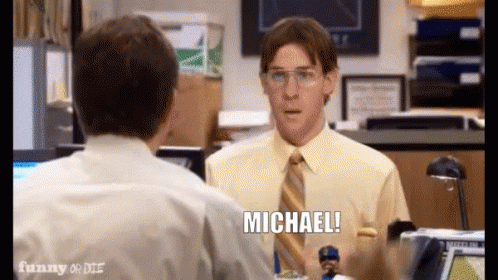 9th) James
Jim's on a HOT 2 game win streak, despite scathing by with an 84 point dub this week. To Jimmy's credit, he deserved a low scoring win considering he had a 104 point loss to Dave.
That being said, just like that he has some breathing room from the marathon. Honestly, a Win this week might throw Jim into playoff contention.
Part of me feels bad for bashing Jim (again), and part of me just thinks THERE'S NO MERCY IN MBL TRASH TALK. That said, Jim did put up a respectable 97 points last week, but the week before that was that appalling 46 point week.
Jim could start getting hot as Dez Bryant was signed this week. How will he do? I mean, the Saints score a bazillion points and I am sure there's enough to share with Dez. But still, he has to learn the playbook before doing anything…and there is always the chance that he'll stink. Didnt he stink in his last year with the Cowboys.
10th) Peter
First to worst:
Such an unlucky team. Pete put up 83 points this week which is not a lot, but isnt the worst by any means.
And the reason I call his loss this week unlucky is beacause of who he played. Not that chris scored anything so ridiculously high that no one could have ever beaten him (scored 97 pts).
What is unlucky is that, in 3/5 of the games last week, the loser scored less than pete's 83. So if he swapped who he played with Dave (76 pts) Mead(67 pts)  or Alex (72 pts), he'd have a win.
From first to worst.